Michael G. Blennerhassett
PhD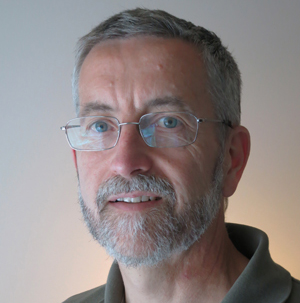 Position(s)
Contact Info
Gidru Wing, Kingston General Hospital
613-549-6666 x6523
---
Faculty Bio
My research examines the effect of inflammation on the intestine, studying how the structure and function of enteric neurons and smooth muscle undergo adaptive changes. We use animal models of intestinal inflammation as well as tissue culture approaches, focusing on the cellular and protein levels. We have identified new regulatory interactions that affect intestinal motility, such as neural regulation of smooth muscle cell growth, and the actions of neuro- trophins on enteric neurons. We are currently pursuing the molecular basis of cytokine-influenced axon outgrowth, as well as cytokine-induced smooth muscle hyperplasia. My research is carried out in the Gastrointestinal Diseases Research Unit (GIDRU).
Research Interests
We examine the effects of inflammation on the neuron-smooth muscle cell relationship of the intestine, with the purpose of better understanding the effects of chronic inflammatory bowel disease (IBD) in the human. We use both animal models of intestinal inflammation (DSS; TNBS) and human tissue, employing methods that range from the molecular to the cellular level. Examples are the use of expression vectors, western blotting and functional assays, and immunocytochemistry and image analysis of tissue sections.
Establishing a better knowledge of physiology allows investigation of the changes seen in the inflamed intestine. Little is known in this area and the studies of normal and inflamed tissue commonly proceed in parallel. Our recent work has shown that transmural inflammation of the rat colon causes irreversible loss of myenteric and submucosal neurons. Further, we found that rapid and extensive axonal proliferation by the surviving neurons re-innervates the smooth muscle cells. This may be directly applicable to our understanding of human disease, since neuronal loss and damage could lead to the symptoms associated with inflammation, as well as those of post-enteritis Irritable Bowel Syndrome (IBS).
Selected Publications
Bonafiglia, Q.A. S. Lourenssen, D.J. Hurlbut,  M.G. Blennerhassett.Epigenetic modification of intestinal smooth muscle cell phenotype during proliferation Am J Physiol Cell Physiol 315: C722–C733. (2018).
Reed D.E., Y. Zhang Y, M.J. Beyak,S. Lourenssen, M.G. Blennerhassett, W.G. Paterson, Vanner SJ.Stress increases descending inhibition in mouse and human colon  Neurogastroenterol Motil. 4:569-80 (2016).
Han, T.Y., S. Lourenssen, K.G. Miller and M.G. Blennerhassett. Intestinal smooth muscle phenotype determines enteric neuronal survival via GDNF expression. Neuroscience 290:357-368 (2015).
Venkataramana, S., S. Lourenssen, K.G. Miller, M.G. Blennerhassett. Early inflammatory damage to intestinal neurons occurs via inducible nitric oxide synthase. Neurobiol. Dis. 75:40-52 (2015).
Nair, D.G, K.G. Miller, S. Lourenssen and M.G. Blennerhassett. Inflammatory cytokines promote growth of intestinal smooth muscle cells by induced expression of PDGF-Rβ. J Cell Mol Med. 18(3):444-54 (2014).
Lab
Our lab is in the Gastrointestinal Diseases Research Unit (GIDRU) at Kingston General Hospital.
We are a well-equipped facility, with all the resources needed for cell culture, qPCR, western blot analysis, immunocytochemistry, fluorescence and confocal microscopy.
Our location in KGH gives us access to the Pathology Department, where we can obtain human tissue samples from Crohn's Disease and Achalasia patients for our studies. We are also just across the street from Botterell Hall, which is convenient for seminars and interaction with faculty and students there.
Current Lab members:
Sandra Lourenssen,                    Ph.D.Research Associate
David Rodrigues, MSc., M.D.      Research Fellow
Jay Kataria                                  MSc student
Daniel Rivera                              Senior thesis student
Claire Neilson                             Senior thesis student
Olivia Sellner                              Senior thesis student
Demetri Zoumboulakis, MSc.     Research Assistant
Savio Kocherry                           Research Assistant