Charlie Hindmarch
PhD, Neuroscience and Endocrinology, University of Bristol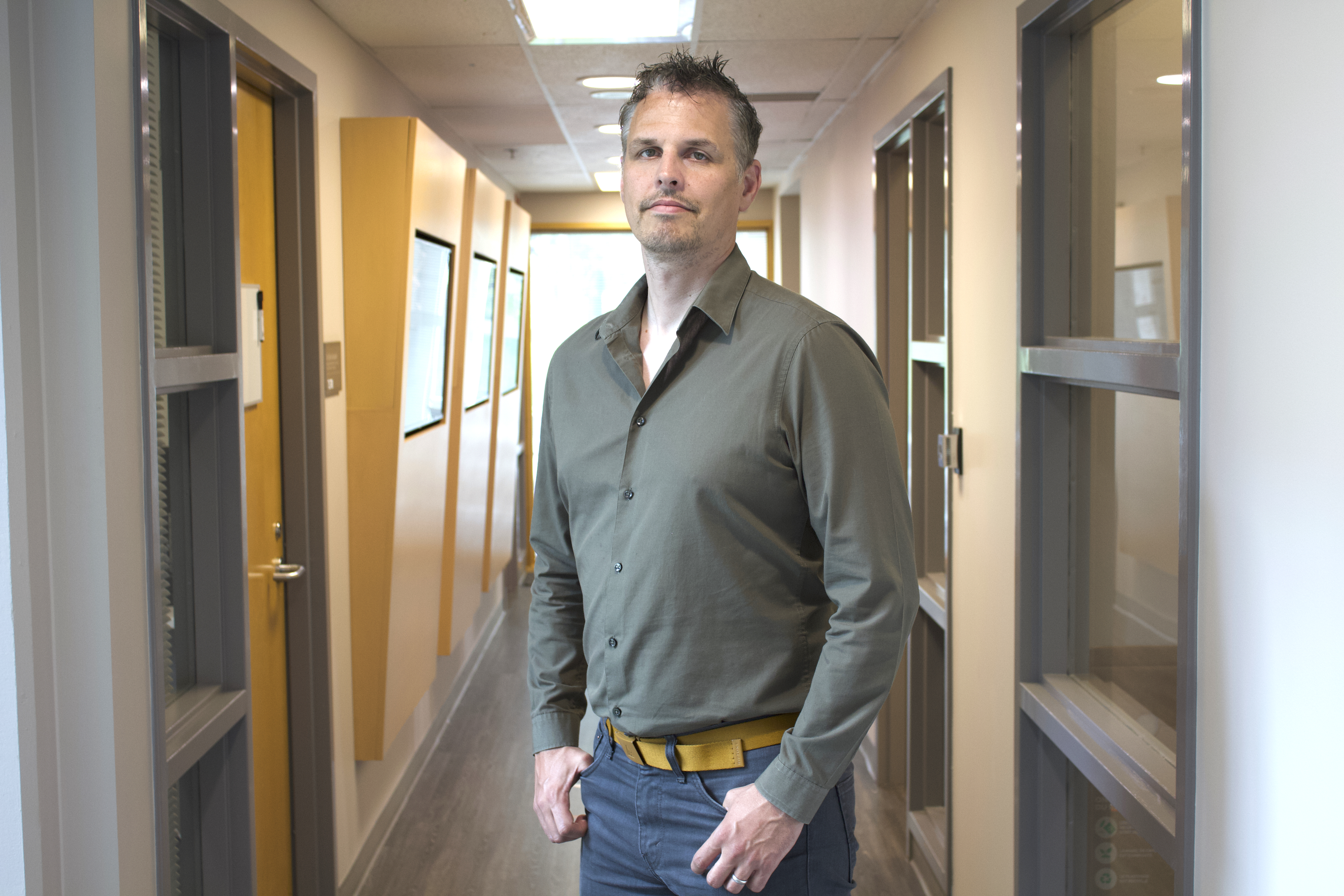 Position(s)
Assistant Professor
Scientific Operations Director for the Translational Institute of Medicine
Academic Director QHS Discovery Labs/Core Facilities
Contact Info
Queen's Cardio Pulmonary Unit (QCPU), 116 Barrie Street, Room 1522
---
Education
2019 – 2021: Queen's University: Foundations in Leadership Program (Passed) 
2005 – 2009: University of Bristol: Ph.D. Neuroscience and Endocrinology: The Impact of Physiological and Pathological Modulation on the Central Nervous System Transcriptome. Supervisor – Prof. David Murphy 
2007 – 2008: Institute of Leadership and Management: Diploma in Leadership and Management  
2001 – 2002: University of Southampton: M.Sc. Biochemical Pharmacology (Thesis with Pfizer): The response of human neutrophils to cAMP modulating agents in-vitro.  
1998 – 2001: University of Plymouth: B.Sc. Marine Biology and Coastal Ecology. Neuroanatomy of Retinal Photoreceptors in the Cephalopod Optic-tract. Prof. Roddy Williamson 
Bio
Charlie is a "highly collaborative" 'omics researcher at Queen's University where he is Assistant Professor, and Scientific Operations Director for the Translational Institute of Medicine (TIME). Charlie combines wet-lab bench science with dry-lab computational bioinformatics science so he can investigate global gene expression signatures in carefully controlled animal models, or in clinical samples.  
Trained in the UK, Charlie has a first degree in Marine Biology and Coastal Ecology (Plym), an MSc in Biochemical Pharmacology (Soton), and a PhD in Neuroscience and Endocrinology (Bris). Before moving to Canada, he completed two postdoctoral fellowships at the University of Bristol. He's published over 60 papers in a variety of subjects, mostly within cardiovascular and osmotic control by hypothalamic or medullary structures, but also in fields including heart failure in pulmonary arterial hypertension, various comparative genomics projects, and cancer. Charlie has previously been a Special Visiting Scientist in Rio de Janeiro, Brazil and a visiting Professor at the Universit Malaya, Malaysia and enjoys a variety of international collaborations.  
Charlie is a very passionate communicator of science, and he believes that scientists have a deep responsibility to ensure that the public who fund our work, understand the significance of the discoveries they make possible. Charlie is especially proud of his public engagement work with children and young people, and has contributed to several local initiatives including Science Rendezvous, where he has produced 'kitchen science' videos to entertain and inform younger children about STEM subjects. 
Publications
For an up to date list of Charlie's published work, please refer to either Google Scholar or pubmed .