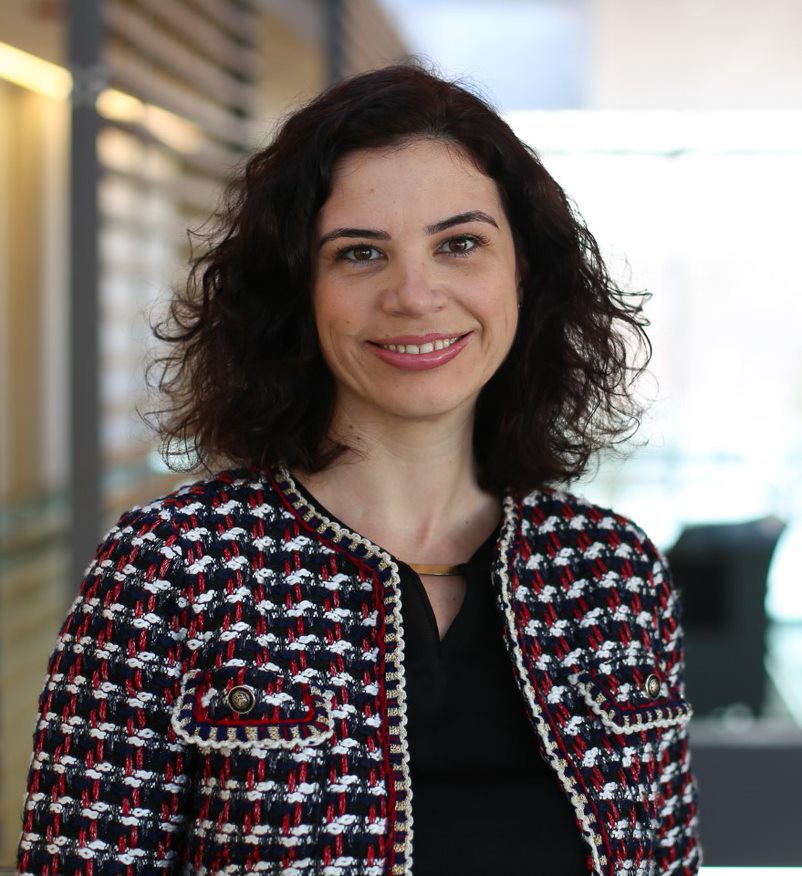 Position(s)
Director, Education Development
Adjunct Assistant Professor
Contact Info
---
Faculty Bio
Dr. Kolomitro is a human anatomist who, because of her strong commitment to enhancing the students' learning experiences, went on to earn a Ph.D. in Education from OISE/University of Toronto. Over the years, she has had the privilege to teach and learn from diverse students in class sizes of seven to 754, and that has given her the courage to approach pedagogy as an opportunity to model and encourage empathy, intellectual rigour, passion, and compassion. She often reminds learners that their success in their time together is not only about completing a course but growing as a person, too. Dr. Kolomitro strongly believes that students are most successful when they feel valued as individuals, motivated to learn, and when the learning tasks are relevant to their goals.
Dr. Kolomitro is the Director of Education Development, with the Office of Professional Development and Educational Scholarship in the Faculty of Health Sciences, and cross-appointed to the Department of Biomedical and Molecular Sciences. In her role, she sets priorities and direction on educational and scholarly initiatives that are based on inclusive approaches and evidence-informed principles. Her portfolio also includes leading Faculty Development and Interprofessional Education for all three schools in FHS. She recently received the Educational Developers Leadership Award from the Educational Developers Caucus in Canada. Dr. Kolomitro is a volunteer with Academics Without Borders, and Associate Editor of the Canadian Journal for the Scholarship of Teaching and Learning. 
Peer Reviewed Publications
Kolomitro, K., Kenny, N., and Sheffield, S.L. (2019). A call to action: Exploring and responding to educational developers' workplace burnout and well-being in higher education. International Journal for Academic Development DOI: 10.1080/1360144X.2019.1705303
Kolomitro, K., MacKenzie, L., & Wiercigroch, D., & Godden, L. (May 2018). The design and evaluation of a Master of Science Program in Anatomical Sciences at Queen's.  Journal of Anatomical Sciences Education.
Openo, J., Laverty, C., Kolomitro, K., Borin, P., Goff, L., Stranach, M., & Gomaa, N. (2017). Bridging the divide: Leveraging the scholarship of teaching and learning for quality enhancement. The Canadian Journal for the Scholarship of Teaching and Learning, 8(2), Article 6.
Kolomitro, K. (2016). Educational developers' use of learning theories: conceptions and practices. The Journal of Faculty Development, 30(3), 15-20.
Kolomitro, K., Stockley, D., Egan, R., & MacDonald, L. M. (2015). Crossing boundaries: The design of an interdisciplinary training program to improve care for the frail elderly. Gerontology & Geriatrics Education, 36(3), 302-17.
Martin, B., Kolomitro, K., & Lam, T. C.M. (2013). Training methods: A review and analysis. Human Resource Development Review, 13(1), 11-35.
Hamilton, T.K., Hu, N., Kolomitro, K., Bell, E.N., Maurice, D.H., Graham, C.H., & Siemens, D. R. (2012). Potential therapeutic applications of phosphodiesterase inhibition in prostate cancer. World Journal of Urology 31(2), 325-30
Lam, T.C.M., Kolomitro, K., & Alamparambil, F. (2011). Empathy Training: Methods, Evaluation Practices, and Validity. Journal of MultiDisciplinary Evaluation, 7(16), 162-200.
Other Academic Writing
Kolomitro, K. (2019). Inclusive teaching: bringing out the human in us. Queen's inclusive community newsletter https://www.queensu.ca/inclusive/sites/default/files/assets/March%202019%20Newsletter%2C%20pdf.pdf
Kolomitro, K. (2019). Is reflection an afterthought in active learning? The Higher Education Academy https://www.advance-he.ac.uk/news-and-views/is-reflection-an-afterthought-in-active-learning
Kolomitro, K. & Mackenzie, L. (2018).  Mentoring: Feeding the Brain, Cultivating the Heart, and Building Courage. Faculty Focus https://www.facultyfocus.com/articles/faculty-development/mentoring-feeding-the-brain-cultivating-the-heart-and-building-courage/